Celebrating the wonderfully made one "Lucky Fin" at a time.
Support Lucky Fin Project! Shop Leggings and Accessories!!
A DONATION IS MADE FOR EVERY LFP ITEM SOLD!
LUCKY FIN PROJECT PHOTO GALLERY
What they Do:
Creates a support network for parents across the U.S. and around the world.
Links parents to medical information and resources.
Provides education on limb differences.
Financially support efforts for children attend specialized camps, obtain prosthetics, and to fund other organizations within the limb different community.
The Lucky Fin Project has published awareness brochures for distribution to hospital Labor & Delivery wards, birthing centers, Obstetricians, Pediatricians, Orthopedists, and parents.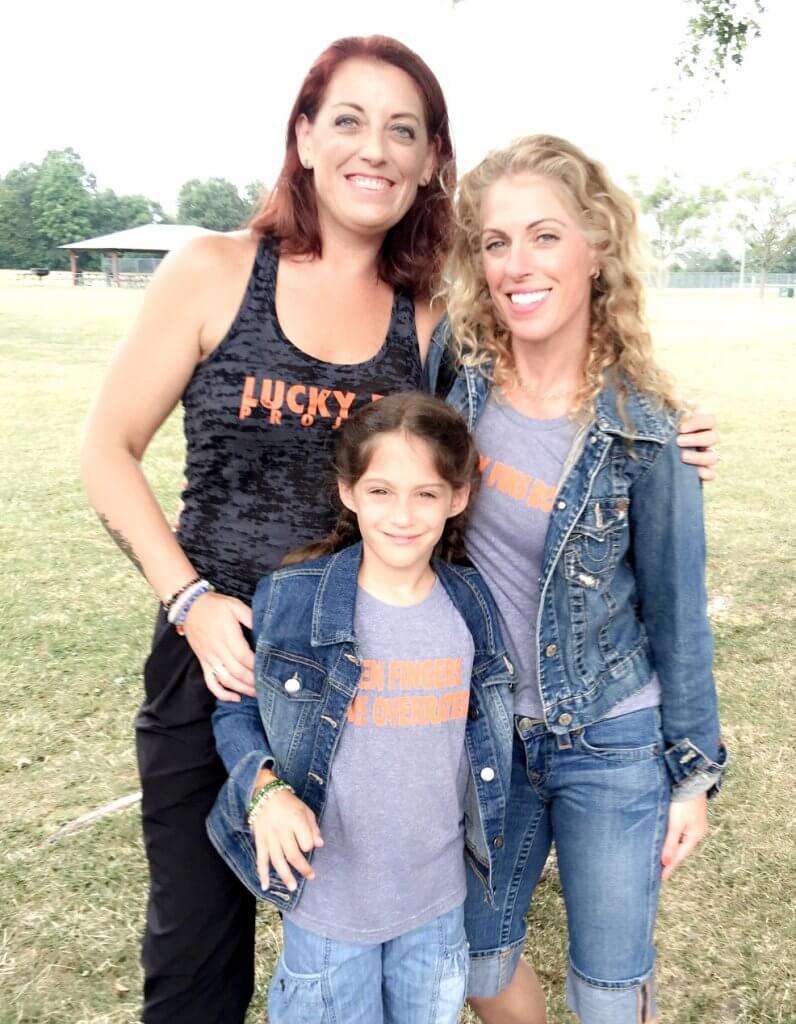 This is Molly Stapelman and her daughter Ryan. Molly is the founder of the Lucky Fin Project. I found the organization a few years ago while surfing the net for information on kids born as congenital amputee's. My daughter Lily was born missing her left forearm. Molly started the LFP in 2010. This past summer of 2016, Lily and I went to the Lucky Fin Project mid-west gathering in Troy, MI. The weekend was truly a life changing experience for Lily and me. For Lily to be able to meet other kids and adults like her with 'lucky fins' was so awesome since she had never met anyone with one before. Exchanging stories with the families was so comforting. We can't wait to do it again next year.  Molly is a fiery as her hair. She's a fearless warrior that gets the job done no matter how tough. Molly has truly inspired me and I've decided I wanted to help her and contribute in any way I can to this wonderful organization. What Molly has accomplished and how much she continues to do for the limb difference community is awe-inspiring.